Gaffney Automotive Locksmith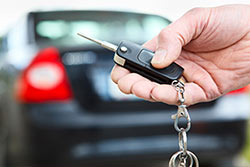 When you are looking for someone that knows exactly how to secure every facet of your vehicle, but make no mistake: although there are many providers to choose from, there is only one locksmith worthy of your while. Please call Gaffney Locksmith today whenever you need us to be there to help you out the most, and learn about everything that we are willing to do to ensure that your vehicle is secured at its finest. You will be blown away by everything that our experts can do to help, so what are you waiting for? Please call Gaffney Locksmith today, and discover why so many people choose our experts whenever they need their vehicle to be secured at its best!
Call us: (864) 643-1689
How do we aim to provide the stellar help that you are searching for? With a quick call to Gaffney Locksmith, you will find that yes indeed, our team will be there to offer stellar aid you need at a price that is very affordable. No matter if you need us to install new security solutions into your vehicle such as new locks or you require us to rekey every one of your locks, please call us directly and allow us to help. We are ready to help, so contact Gaffney Locksmith now!
Our Gaffney locksmith services quality brands:
Gaffney Locksmith provides the best automotive solutions:
New auto locks installed
Re-keying current auto locks
Emergency auto lockouts provided
Call today: (864) 643-1689